Sara Shirt - Burnt Orange Wickaway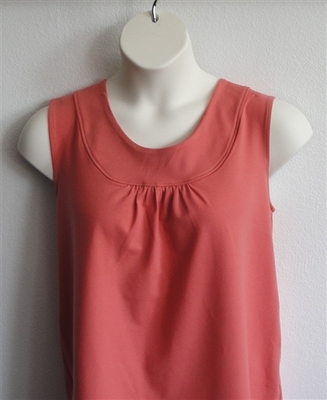 Sara Shirt - Burnt Orange Wickaway
Description
See Size Chart
The original Shoulder Shirt™
This style of shirt has a scooped neck and opens at both shoulders with hook and loop fasteners (Velcro like) for ease in dressing (or nursing). Each Shoulder Shirt™comes with a ribbon designed to pull up the back shoulder into position for fastening the shirt. (See pictures for examples of how the shirts work.)
Shoulder Shirts™ tend to run big to accommodate immobilizers and slings and I have included the approximate measurements. I do not recommend ordering the next size larger than your normally wear without checking our size/measurement chart first.
PLEASE SEE OUR SIZE CHART ABOVE. (Lt. blue size chart button above next to SKU.)


Fabric: Polyester Wickaway Knit. Wickaway knits are durable lightweight polyester jersey developed for athletic and workwear. Offering skin friendly softness with a nice stretch. It is made with wicking filament yarns to help keep the wearer cool in the summer and free from chilling effects of sweat. The fabric draws moister away from your skin to keep you cool.
This shirt is a heavier medium weight fabric that is wonderful when you can't wear a bra. This shirt features a beautiful shade of burnt orange with a smooth texture. It would be wonderful for recovering around the house or going to medical or physical therapy appointments. Also great for breastfeeding.
Style: Sara
---